Meet the Candidates for President
When:
Wednesday, Oct 5, 2022,
5:45pm - 7:00pm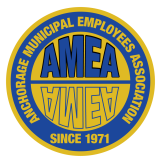 This forum is geared so that our members can hear from, ask questions of and discuss plans for the future of AMEA from our perspective nominees for AMEA Board President!
 Our Nominees are:
Current Board President – Jon Cecil
Current Board Members – Paul Hatcher
 Your voice and opinions matter to us! We would be so appreciative if you could take a moment of your time to join us, discuss with us and get to know our potential Board President nominees better!